Borelli Investment Company has an almost unmatched history of providing top-quality service to customers in commercial real estate in the Santa Clara Valley. Founded in 1955, the company knows the Valley better than anyone and has long provided truly personalized attention on a variety of services such as property and asset management, brokerage, sophisticated land sales and repositioning, investment syndication, and court-appointed receiverships.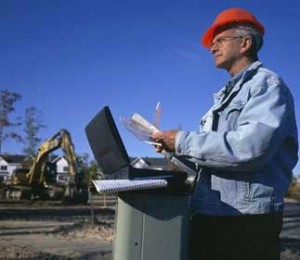 Borelli has also been an innovator in property renovation and conversion to commercial or office condos as well as ground-up construction and development.
While the third-party contractors Borelli has used in the past have worked hard, conflicting priorities for these general contractors have sometimes impacted schedules and other aspects of the process.
Building a New Construction Company
As Borelli enters 2012, that has all changed with the introduction of Borelli's affiliated contractor, SiliconX Construction. SiliconX will provide extensive services in four key areas:
•   Tenant improvements, ranging from micro-offices of 300 sq. ft. or less to 500,000 sq. ft. or more.
•   Major renovations, like those Borelli managed at Junction Office Center and Fremont Business Park.
•   Ground-up construction for any type of facility or construction method.
•   Facilities maintenance, carrying on the Borelli tradition of being highly responsive and delivering excellent value for the money.
Great People Working Side-by-Side
SiliconX Construction is led by Tony Gonzalez, a Borelli employee who brings more than 30 years in construction and general contracting to his new position — including over 15 years as a superintendent with a major contractor based in Silicon Valley.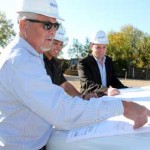 Tony's experience is amazingly diverse — he's worked on chip manufacturing facilities, aerospace plants, multiplex movie theaters, and all kinds of office, commercial and retail space — including Club Auto Sport, the specialty office and event center and club for car enthusiasts. He has experience with clean rooms and processing piping as well as standard tenant improvements, and has built multi-million dollar, multi-story office and commercial buildings.
SiliconX project managers work in the same offices as Borelli's property managers. This allows for unique partnerships in addressing the needs of tenants for prompt, efficient facilities maintenance with minimal business disruptions. SiliconX's dedicated facilities technicians can do it all—from repairing a door or window or addressing a plumbing issue to handling grounds maintenance or even upgrading exterior lighting to energy-efficient LCD lights. The team will even assist with furniture moves, if desired.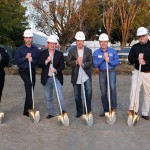 For new construction, SiliconX has a broad array of skills — in site selection, land acquisition and design; in budgeting, bidding, planning, and permits; and in zoning, entitlements and regulatory approvals — not to mention construction services.
Get to Know SiliconX Construction Better
Because many of the people at SiliconX are people you may have known through Borelli Investment Company, SiliconX is like an old friend with a lot of new capabilities. The bottom line is even better service for customers.
Want to know more about SiliconX? Contact Tom Purell at tom@borelli.com or call 408.418.0099.