Personal Connections, Value Creation and a Commitment to Detail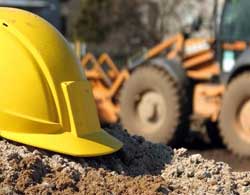 At SiliconX Construction in San Jose, we've built our business on the bedrock of core values that are fundamental to the way we operate.
•     We provide personalized service, tailored to the specific requirements of each client.
•     We have a deep appreciation for value, which drives us to consistently work smarter and more efficiently — to maximize quality while minimizing your costs.
•     We focus on the finest details — from fit and finish to the extra touches that result in a job well done.
We rely on clear, continuous communication — with you, our clients, as well as our subcontractors and suppliers — to keep projects on track and exceed your expectations. As an affiliate of Borelli Investment Company — a commercial real estate company that's been a Silicon Valley institution for more than a half century — only SiliconX Construction can call upon so much expertise and experience to effectively plan, design, build, manage, and maintain any project.