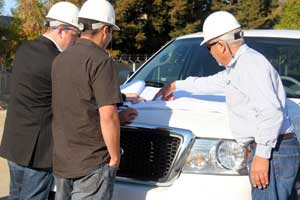 Broad Array of Construction Services
SiliconX Construction is a full-service general contractor that provides a broad array of value-focused construction services.
Tenant improvements
Get cost-effective interior renovations and build-outs of tenant spaces, from 300 sq. ft. to 500,000 sq. ft. or more. We're flexible, efficient and sensitive to your needs — completing our work quickly and with the least amount of disruption to your business.
Major renovations
A SiliconX specialty. We can take any existing building or space and transform it so it's like new again. Examples include our $10 million Junction Office Center renovation, $15 million Club Auto Sport in San Jose, and a $2.5 million refresh of Fremont Business Park.
Ground-up construction
Count on the SiliconX team every step of the way. Site selection, land acquisition and design. Budgeting, bidding, planning, and permits. Zoning, entitlements and regulatory approvals. And of course construction, interior finishing and final signoff.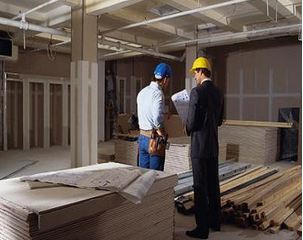 Facilities maintenance
Call us 24×7 for whatever you need — from building repairs, lighting replacement and upgrades, and roof cleaning to plumbing, grounds maintenance and more. Plus, we'll help with interior painting, picture hanging, desk repair, and even furniture moves.
At SiliconX, we apply our knowledge and skills to address your needs, efficiently and affordably. We also rely on proactive safety programs to maintain a safer workplace.
Construction is often seen as a process that can be impacted by unexpected developments and unpleasant surprises. Not at SiliconX. We draw upon a thorough understanding of potential issues — born of decades of first-hand experience — to avoid common pitfalls and bridge over any unanticipated difficulties.
Our commitment is simple: we strive to make every project as uneventful as possible and deliver an outstanding result — on time and on budget.