Good As Gold for Gold's Gym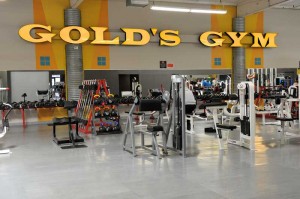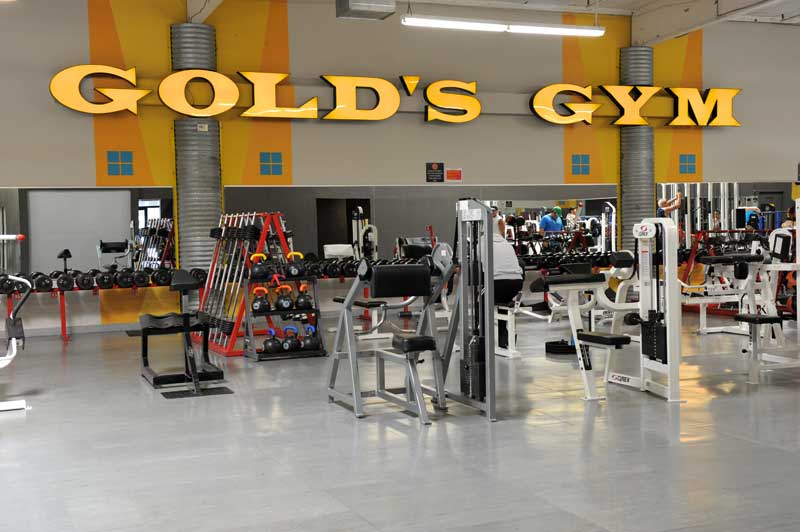 Sometimes, an architect's expansive, creative vision can exceed an owner's budget. It's an unfortunate reality in today's challenging business environment. Such was the case for Gold's Gym in Mountain View. The sweeping upgrade for the fitness facility at 1400 North Shoreline Boulevard, adjacent to the Cinemark Century Theaters, was initially cost out at nearly twice what had been planned for the improvements.
That's where SiliconX Construction came in. SiliconX often employs a value engineering approach, which seeks to reconcile an owner's vision and architect's design with the practical realities of implementing those plans to ensure an affordable result. Led by Anthony "Tony" Gonzalez, SiliconX Construction's Director of Construction Operations and Superintendent, SiliconX collaborated closely with the fitness center's owner and the architect to reduce the scope or substitute finishes in certain areas and adapt the plans in others to achieve a spectacular result while bringing the improvements in on budget.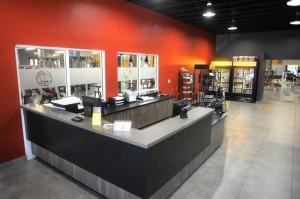 "SiliconX Construction's ingenuity and discipline were the keys to enabling us to achieve what we wanted with the finances we had available," said Jerry McCall, owner of Gold's Gym – Mountain View. "SiliconX created a true team atmosphere where we were working together toward the same goal, rather than being in opposition to one another as is so common with many contractors."
Keeping the Fitness Center Open
One of the biggest challenges was making all the improvements while the gym remained operational. Members can work out at Gold's Gym–Mountain View Mondays through Thursdays from 5 a.m. until midnight, Fridays from 5 a.m. until 10 p.m., and from 6 a.m. until 9 p.m. on the weekends. SiliconX worked diligently during the seven weeks of construction to avoid interfering with individual training as well as the dozens of group sessions and fitness classes from yoga to Zumba offered at the location.
Major upgrades to the center included:
•   Complete remodel of the reception area with a new tile floor, reception counter and desk, and painting in selected areas
•   Addition of a new spin room with a glass wall that looks into the rest of the club
•   Refresh of the office/employee break room areas, including new kitchenette cabinetry and wall coverings
•   Relocation of the HVAC supply unit to suit the new wall layout
•   Remodel of both the men's and women's locker rooms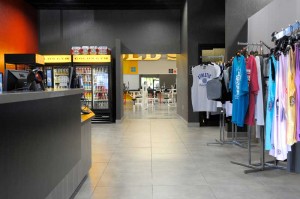 The latter task proved to be among the most challenging, especially the improvements in the women's locker room. SiliconX consulted closely with Jerry to schedule the needed work in only two three-day phases, minimizing the inconvenience for Gold's female members, while giving the SiliconX crews the access they needed.
All work was completed on time and on budget, resulting in a bright, modern, highly functional facility for Gold's Gym's expanding membership.
"It's always a pleasure to work with an owner like Jerry McCall," said Tony Gonzalez. "Together, we were able to create the vision he wanted at a cost that was affordable. The Mountain View center is now a first-class fitness facility that compares favorably with any in the area."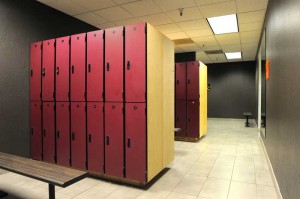 No job — from tenant improvements to new construction — is too large or too small for SiliconX Construction. If you're considering any kind of construction project and would like some initial budget numbers — or if you already have a design that you are looking to put out to bid — SiliconX will be happy to provide a no-obligation quotation.
To learn more about the improvements at Gold's Gym – Mountain View or to obtain a quote on your next project, contact Tony at tony@siliconxconstruction.com, or call (408) 418-0099 (w) or (408) 318-1869 (c).