Bay Area Family Fitness: A Healthy Transformation in Record Time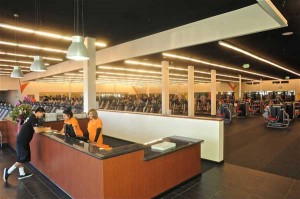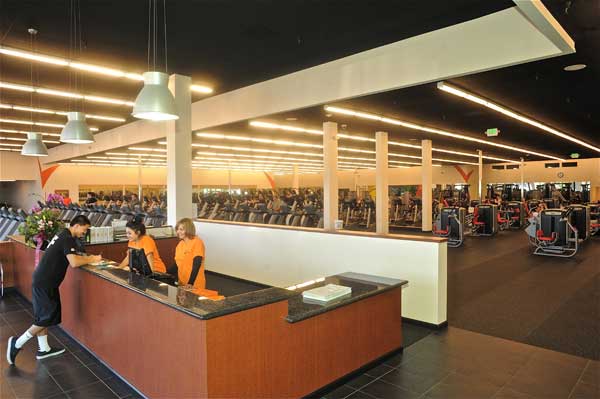 Project Highlights
• Transformed a vacant, aging Rite Aid store into a state-of-the-art fitness facility
• Relied on a well-managed design-build process to complete all tenant improvements on budget and on schedule in just over 3 months
• Seamlessly handled specialized requirements such as electrical and data connections for more than 200 exercise machines with digital displays
• Demoed and constructed large men's and women's locker rooms with showers and spa/Whirlpool area
Bay Area Family Fitness, owned by long-time trainer Dave Morrison, is not your typical fitness club. Unlike some of the larger fitness chains, the club takes good care of its facilities as well as its members and highly professional staff. More importantly, it is results-driven — focused on designing individualized training programs and teaching people how to get the workouts they need, even if it ultimately means the members may no longer need the services of a personal trainer.
Challenge
Timing is everything. In September 2011, when Bay Area Family Fitness had the opportunity to open its second club in an old 38,000 sq. ft. Rite Aid pharmacy on Capitol Expressway in San Jose, Morrison knew he needed to move fast. For starters, January is the month when a fitness facility must be open for business — to cater to the hundreds of well-intentioned people who flock to fitness facilities as part of New Year's resolutions. In addition, Morrison had negotiated favorable lease terms, and the sooner he opened his doors, the more he could capitalize on the lease's financial benefits.
Solution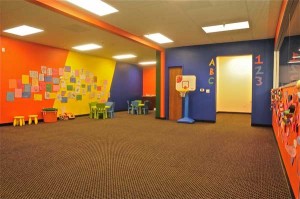 SiliconX Construction took advantage of the City of San Jose's Special Tenant Improvement (STI) program, designed to streamline the permit process for companies locating in vacant buildings — receiving the construction permit on September 13, 2011. Construction started the same week, managed under a design-build approach working closely with Michael Zucker & Associates, AIA, of San Francisco.
After finishing demolition of the remaining interior improvements, SiliconX began to transform the former Rite Aid into a state-of-the-art fitness facility. SiliconX handled construction of an entirely new mechanical, electrical and plumbing infrastructure to meet the club's requirements. This included electrical and data connections for approximately 200 pieces of cardio and other machines equipped with fitness displays and TV screens in the 13,000 sq. ft. main exercise room.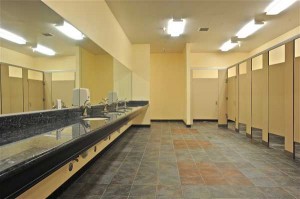 SiliconX also demoed and constructed 2,400 sq. ft. for men's and women's locker rooms — with 12 showers, granite countertops and tile floors throughout. In addition, the project included a spa area with sauna and Whirlpool, a 4,200 sq. ft. free weight area, and a 1,500 sq. ft. group exercise area for yoga, Pilates, Zumba, kids fitness classes, and more.
Results
Moving quickly — but building to the highest standards throughout the facility — SiliconX Construction was able to complete its work two days before Christmas, 2011. That gave Morrison and the staff of the new facility ample time to have the club ready for the New Year's rush of new members. Morrison commented, "I was extremely pleased with both the speed and attention to detail that SiliconX demonstrated in completing the new facility for us in such a tight timeframe."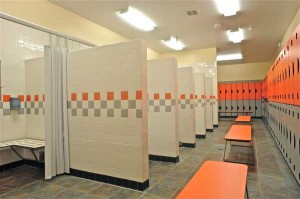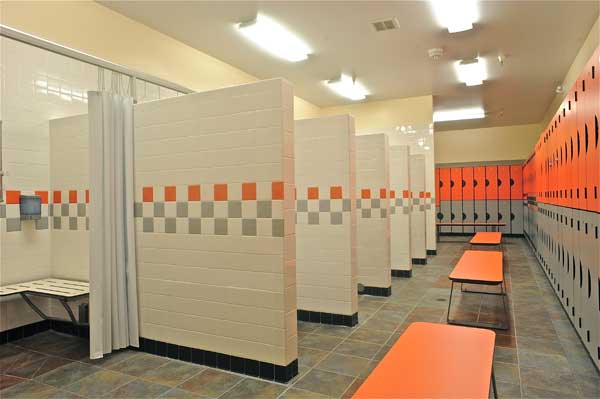 Morrison recently acquired a majority interest in Express Fitness Center in Pleasanton, which he helped found a number of years ago, and he plans to use SiliconX to upgrade those facilities as the location becomes part of the Bay Area Family Fitness brand. More club locations may be added to the family as Morrison seeks to serve the Bay Area market.