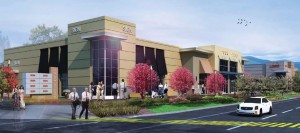 Five years ago, the neighborhood retail center on Saich Way at Stevens Creek Boulevard in the heart of Cupertino had a fire that destroyed most of the businesses located there.  Now, developer Borelli Investment Company and contractor SiliconX Construction have received approval from the Cupertino City Council to rebuild and expand the center to 15,500 square feet of retail space.  Construction is expected to begin in the 1st quarter of 2014, with completion expected by October 2014.
Surrounded by some of the largest and most successful employers in Silicon Valley and situated across Saich Way from a busy Target store, the Saich Way Station center promises to offer its tenants not only high-quality Class "A" retail space, but also an incomparable, high-traffic location.  This desirable combination for tenants has already resulted in approximately 50% of the expanded center to be pre-leased.
"We and our team have worked very hard with the long-time family owners of the property and the City of Cupertino to design a project that complements the well-planned Cupertino community," said Tom Purtell, Chief Operating Officer of SiliconX Construction.  "This has made the project very attractive to the retailers we're talking to and we're excited about the prospects for the center going forward."
Built from the Ground Up

The construction project will involve complete demolition of the existing structures on the site, and then building the new retail center from the ground up.  There will be ample parking and extensive landscaping that will include orchard-like trees consistent with Cupertino's heritage.  Further, because the retail center falls within Cupertino's Heart of the City Specific Plan area, attention will be paid to ensuring that the site is friendly to both pedestrians and cyclists, with wide walkways and bike racks in front of the retail businesses.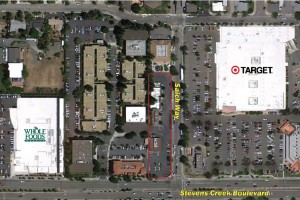 In addition to Borelli Investment Company as developer and SiliconX Construction as general contractor, other team members on the project include FCGA Architecture as architect, and HMH Engineers as civil engineers. For information about the new Saich Way Station retail center, contact Tom Purtell at (408) 418-0099 or e-mail tom@borelli.com.
SiliconX Construction, an affiliate of Borelli Investment Company, is a full-service general contractor that provides a wide array of value-focused construction services to clients throughout Northern California.  Specialties include ground-up construction, major renovations, tenant improvements, and facilities maintenance.  For more information, call Tom Purtell at (408) 418-0099, or e-mail tom@borelli.com.  For more information about SiliconX Construction, visit siliconxconstruction.com.
#          #          #