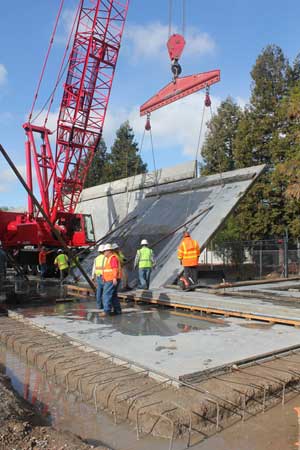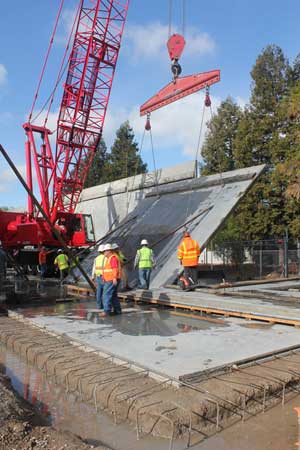 If you're a small business owner who is considering a new commercial addition to your current office space, or a homeowner thinking about a new addition just in time for summer, you definitely have some options to consider. Whether or not you want to add to the existing structure, or go with a new space all together, is a choice that depends largely on what it is that you want. If the addition you're wanting can be added to the existing structure without running into architectural or structural problems, then this option is right for you. If, however, the addition will interfere with the existing structure in any way, you may need to consider ground up construction.
While there are many different aspects to consider when taking on a new project to know if the ground up construction is right for you, it may offer the best option in terms of flexibility. Starting a project from scratch and having it designed to the exact specifications that you need it is far more beneficial in terms of capturing exactly what it is that you need than working with an existing space.
Benefits of utilizing ground up construction include:
Site Selection- One of the great things about ground up construction is the fact that we help you with the site selection for your new office or home. Years of experience can certainly be an asset when picking the right site for your new office building or commercial space. Different factors like zoning all need be considered before moving forward with a project.
Land Acquisition– Once we have helped you select the perfect parcel of land, then it's time to actual make the purchase of that land. This can all be done through our ground up construction model and make life as simple as possible for you. Land acquisition can sometimes be a very stressful portion of the build process, and having the experts there to help is always a plus.
Guaranteed Satisfaction– Once all of the legal elements are taken care of in terms of selecting a site, clearing the zoning committee, and acquiring the land, the actual building process begins. This is where the guaranteed satisfaction comes in, as we provide only the best services in commercial or residential construction. After it's all said and done, we can step back and you see the work for yourself.
Choosing between an addition to your current space or going with ground up construction services depends on numerous factors. Let us help you make the right choice.
Contact us today!