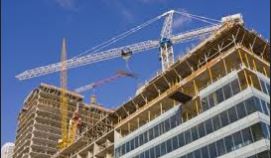 Starting a new business is a process that should be never taken lightly, and it's undoubtedly a life-changing decision. Once you've taken this plunge it becomes incredibly exciting, as a new chapter in your life begins. This new chapter isn't purely joyous, however, and a large deal of incredibly hard work is needed. If you've never started a business before, then this can be incredibly daunting, as each decision can have a major impact on its success. One of the largest of these decisions is the place where your business will be located.
Here are some options, as well as the positives and negatives associated with them:
A High Street/ City Centre Office
Many businesses want to locate themselves in the middle of city centre life. It's incredibly easy to see why, too, as this is where footfall is highest and where numerous other businesses are located.However, these positives come at a relatively hefty price, and your expenditure will be large because of this. Recently, to attempt to counteract some of these high fees, we've seen a number of companies endeavor to counteract these high fees by relocating elsewhere, whereas other slightly more high end companies have gone the other way, opting for serviced offices from somewhere like LEO, which only reinforce the luxury and cost, reinforcing their high end brand.
A Suburban Location
If the city centre is just too costly (which it may well be), then a more suburban location with good transport routes could well be ideal.Due to the fact that footfall here is generally lower than in the city centre, rents tend to be as well. Despite the common thought, not all businesses have to be located in the city centre, and many startups are located elsewhere.However, having said that, it is important to keep in mind that because you'll have a lower footfall you'll probably do a lot more business online, so access to a good transport network is vital.
A Business Park
Finally, if you're a business that mainly deals with the trade or with other businesses, then it could potentially make sense to simply locate in a business park. Because there's no shop element to the business, there is no need to attract customers and, generally speaking, business park rental rates are relatively low, allowing you to grab property space at a bargain price.Of course, there are hundreds of alternatives to these options, so be sure to check out the market in full before you set your heart on a particular location.
Contact us today to learn more!