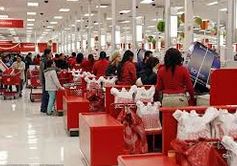 You can hire a construction company to help you to maximize your sales floor. Retail stores of various sorts want to be able to sell more products. Limited space makes this difficult to do. Utilizing the space that you already have in your building is a possibility. Construction companies have builders on-staff that know how to renovate existing businesses. They can make expansions that provide larger sales area. They also embark on projects that focus on better using all available space.
You can add more cash registers and sales lanes by simply rearranging your business. This process may involve de-cluttering store areas and removing unnecessary items. These remodeling projects can be performed by rearranging sales floors. Contractors are capable of designing a space that is more productive. Assigning specific areas for business and sales activities may be necessary, as well. Let's take a look at ways that you can get the most out of your retail space.
Re-align Sales Areas
The alignment of your sales area may be the problem in your retail store. Outdated designs tend to not take advantage of space that is available. Your contractor can re-align sales space to be more efficient. Here are some items that may be included in this project:
Cash Registers
Electrical Wiring
Shelving
Countertops
It is possible to add more cash registers based upon the square footage of the room. Business owners should remember that materials and supplies will be necessary for these projects. Planning for this work is necessary, as well. 
Optimize Existing Space
Your remodel budget may not accommodate building expansions. This doesn't mean that you cannot optimize your sales space. Contractors will work to redesign your space. In some cases, limiting display areas will be involved. Businesses may also have to consider reorganizing product floors. Once these details are addressed, you will be able to add extra cash registers to accommodate more customers.
The choice of commercial contractor will be essential to your remodel project. You have to hire professionals that can provide what you need for your retail space. This may mean making structural expansions. Reorganizing existing areas is another approach for this process. The final product should be sales floors with more cash registers and adequate shopping space to accommodate your customers.