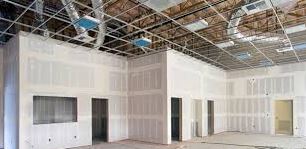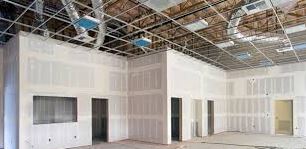 Commercial remodeling projects can be daunting. This type of construction is done to revitalize the appearance of a structure. Some of these projects are done on the exterior of the building. Others focus on the interior areas. It doesn't matter what type of business that you have. A remodel process can serve to transform you entire business model. You must consider which spaces and areas to include in this process.
Rabid Office Monkey reports that the work environment plays a role in employee productivity and your clients' impression of your business. This is true whether the location is an office environment, meeting space, warehouse or store floor. Making an existing space better is a way to invest even more in your business. Remodeling this space can result in a number of benefits that may significantly increase your profits.
Attract Customer Attention
There's nothing that attracts more customer attention than a new structure. Even when there has been a remodel to a building, the finished result may look new. This process may succeed in attracting customers that have never entered your building before. Making the right impression is essential to this process. Here are some changes that are performed in remodels:
Landscaping Projects
Adding Office Space
Expanding Storage
Structural Repairs
Expand Your Business
The appearance of your commercial property can work to expand your business. When a potential client walks through your doors, they should see organization. It is important to embark on remodel projects that transform interior spaces. Old structures may appear modern with the right changes. Painting, ceiling repairs, drywall work and other actions could create a better space and more room for business.
Remodeling projects should be done by professionals in this field. These are experts who have done these projects before. They understand the process of transforming a business or commercial space. It is important to take advantage of your building. Expanding operational areas can be done with the right changes. Your business may enjoy more profits that it ever has before. The ultimate goal for a remodel is to have a work space that is functional and conducive to welcoming customers.