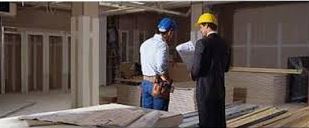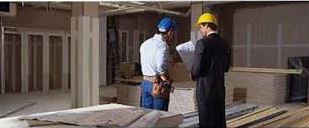 Choosing the right construction company is essential to any type of commercial property. The contractors that work for these companies are professionals when it comes to building residences. According to Statistic Brain there are more than 700,000 construction companies in the US. These experts are beneficial to subdivision construction. Most communities these days have homes that look similar.
The problem with this is that buyers are generally looking for original properties. Some of the popular subdivisions are those where houses are different and have their own display. Hiring contractors with unique visions and perspectives can help to diversify a community. Studies have shown that houses of varying sizes and constructions are the best for buyers. Let's take a look at some of the benefits to getting assistance from multiple contractors.
Appealing Exteriors
The exterior of a home is the first thing that you see. It is important to make a great impression, even on the first visit. Here are some of the details that catch the attention of potential buyers:
Roofs
Entrance Doors
Yard Landscape
Window
Having the input of more than one contractor can be a tremendous benefit. This plays a role not only in the appearance of one house. It makes an impression on the entire community. Diverse looks may present roofs with different styles, slopes and displays. This gives buyers an opportunity to choose from different homes, instead of those that look exactly alike.
Diverse Interiors
A big part of touring a new home is its interior. The décor possibilities are apparent upon the first visit. This is why potential buyers re-visit homes that the like on a regular basis. Those that don't make the short list don't get this attention. Diverse interiors in a home can be seen in the number and size of closets. Full and half baths are a part of this category, as well. Storage areas are efficient and good places for original displays.
Homebuyers do not simply focus on the outside of the house. They want to give a feel for the inside of a residence, as well. This is why contractors are essential to the building process. It is important to add details that are unique. This means components of the home that are different from traditional styles. Some of these diverse details accent the appearance of the home, while other just make it more functional. Buyers rush to communities that are different and give them what they are looking for in a home.
Contact us today to learn more!