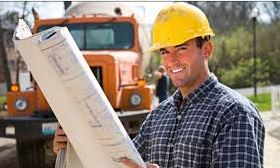 Finding the perfect location for your new construction is an important step in the journey. Ground-up construction requires the expertise of contractors who have experience. These professionals are great resources when it comes to not only choosing a good location. They can help you to design a structure that will meet your needs. You should consider your current needs as a new business, as well as, what the future will bring your way. Solid construction impacts the trajectory of your business.
The impression of the exterior of your property will either draw customers or run them away. This means utilizing contemporary details and displays that compete with surrounding buildings. At the same time, you will want the interior of your building to be welcoming. Hospitality is impacted by people and surroundings. Interior décor and structural details are important. Their appearance can present a professional image for your business. Ground-up construction must be done in detail to give you the structure that you need for your needs.
Designing a Great Building
You will have a lot to think about when it comes to designing a commercial property. The building itself should be adequate in space and design. Your contractor will help you to design a structure that can be used for sales and storage. This is the case whether your business sells products or services. Office space, sales, staffing and other operations should be accommodated by your design.
Budgeting Each Step
It is very important to have the budget that you need for your new construction. This process requires considering each step. Here are some of the areas where resources are critical:
Site Preparation
Building Supplies
Structural Foundation
Interior Design
There will be materials dedicated to the interior and exterior of your structure. Ground-up construction allows builders to make important decisions. They get to decide what materials, details and designs best suit their needs and budget.
The final part of your new construction is a building that is perfect for your business. Ground-up construction considers the location of the property, acquiring land and building in an efficient way. This is why selecting a qualified construction company is important. Working with professionals in the industry is the best way to design a building that fits your business goals.
Contact us today to learn more!