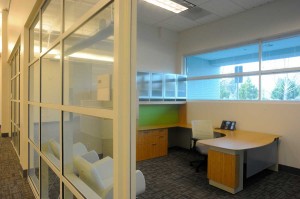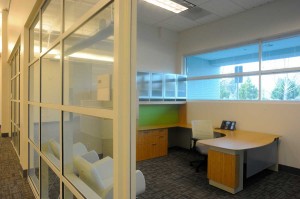 How do you decide that the time has come to remodel your commercial space? This is a baffling question for businessmen all across the world. Workspaces that are old might not have been originally designed for the purpose they are being used at present and can even appear unattractive, discouraging, gloomy and cramped to the employees. Such unattractive features can actually result in a negative growth in productivity and employee morale. Moreover, many times it has been observed that buildings that are relatively older have often made compromises with electrical and plumbing systems. Energy is often wasted in these older buildings putting a strain on the resources and hiking the utility costs. If your workspace is not well-laid, looks unattractive or inefficient, the merits of commercial remodeling can be limitless.
Cost-effective: One of the most attractive merits of a commercial remodeling is reduction in business costs. By remodeling a commercial space, the efficiency of the workspace can increase that in turn can bring down your energy bill by 65%. Moreover, a newer space requires less maintenance leading to reduction in repair and maintenance costs. Over a long period of time, these reduced costs can add up to big savings that can be used for developing your products or increase the employee salaries.
Enhanced productivity: Cramped, unhygienic, dark or enclosed work spaces can actually have a negative impact the morale of the workers and can also have a detrimental effect on the productivity of the workers. This is one of the major reasons why several new office or commercial remodeling projects continuously come up letting in more light to foster working relationships. Promoting camaraderie and employee collaboration are often the targets of open work spaces. When workers interact more with each other, sharing of ideas can happen and plans can be converted to effective action. An open workspace can also have an impact on the flexibility of operations that many proprietors will find extremely useful for their business. Uninhibited and big work spaces can be remodeled as the business requirements change from time to time.
Going Green: There have been recent surges in the number of commercial remodeling projects that may be due to the various innovations and advances related to plumbing, fixtures of lighting system, insulation and temperature regulation methodologies. These methods have all transformed drastically over the last couple of decades. More and more organizations are engaging in green business practices while remodeling their spaces thus contributing in protection of the environment. Organizations that give high preference to green business spaces and green business practices demonstrate that they have a responsible, contemporary and relevant business.
Silicon X Construction provides all types of commercial construction – from ground-up to simple tenant improvements. Contact us for more information and to talk about your project.