A successful construction project does not revolve around just planning and execution. The project managers have to own projects like their own babies and implement effective policies to make it a successful construction project. The managers need to be thoughtful, innovative, technical, and unbiased when converting their efforts into practical success.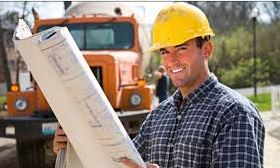 These 5 keys will help you manage and complete every construction project successfully.
1.     Free Flow of Communication
Free communication from stakeholders to suppliers and workers is essential to ensure that you pass the instructions in the most accurate manner. There are many benefits of practicing free flow of communication. Firstly, it saves a lot of time. There are no job repetitions. It helps build a sense and practice of teamwork among employees. The workers realize their importance and give their fullest to complete their daily tasks.
2.     Continuous and Innovative Planning
Most of the construction projects do not complete in their estimated time. Common problems include absence of employees, lack of supplies, and mechanical problems. Exceptional cases include incompetent or quarrelsome workers and change in deadlines or requirements by the client. In either case, it is the responsibility of project manager to make sure that the project is completed before the deadline ends.
Continuous and innovative planning helps unfold the next stages of the project and find clever ways to complete the jobs while saving more time. Assigning more workers on one task and keeping a backup of supplies are good techniques to escape common construction project management problems. Again, it is ideal to stay in touch with the clients.
3.     Pay Attention to Tasks on Site
Some project managers prefer spending time on their desks and going through the daily progress reports only. But as a project manager, you also need to be present on site and be attentive to observe the operations. Ask questions, establish links with the workers, and offer them tips and ideas to complete their jobs in lesser time. It also helps retain the clients for good.
4.     Use Online Tools to Calculate and Monitor the Costs
The costs of a project are calculated in advance. The contract of your project contains a clause that describes the range of extra costs. In worst cases, the cost may exceed the range described in the clause. You can use online tools and calculators to keep a track of the projects costs and create estimates by shuffling the costs of different projects. Completing a construction project within the cost given by the client is a success in itself.
5.     Implementation of Automated Reporting System
Some projects include only 50 workers on site. In contrast, some projects include more than 1000 workers on site. Apart from workers, there are also many other people involved in a project. As a project manager, you cannot afford to spend time replying hundreds of emails a day. Implementing an automated reporting system will help clients, suppliers and workers to directly report to you and receive the next instructions.
Along with all this, you also need to be a dynamic team player in order to complete the project successfully, professionally, and timely.
Silicon X Construction has been providing excellent quality and service to its Bay Area customers for years.  Why not give us a call at 408.520.2450 or send us a message to find out how we can make your next project shine?  We look forward to hearing from you.