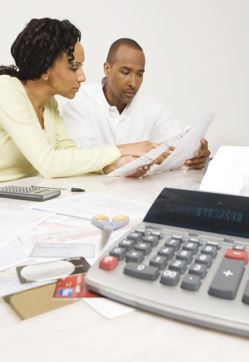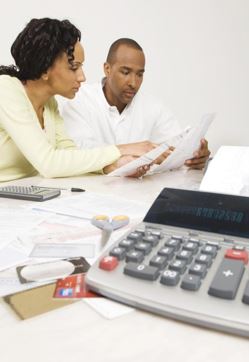 Office remodeling is challenging and expensive, yet occasional. According to the stats, home and office remodeling has increased by 5.4% since 2010. Office remodeling not only changes the personality of your office but it also motivates the employees, adds functionality to the workspace, attracts new clients, and adds value to the property. However, the first step for initiating your office-remodeling project is to create a budget.
Consider the Costs of Flooring
Flooring defines the personality of your office. Wooden or tiled flooring is ideal for workspace. However, it is necessary that the flooring is comfortable to walk. Different types of floorings have different costs, ranging from $473 to $1310. Visit the market with your contractor to find out the suitable flooring for your office. If you are on budget then replace the flooring of most used areas only, including doorways, passages, and stairs.
Painting and Wall Art
Ideally, wall art creates a dramatic look and personality to your office. However, choosing a nice color for your office paint is a cheaper way. You can also use different types of wall paints and designs to save the cost of wallpaper along with adding motivation to the workplace. The price of professional paint costs around $250 to $650.
Improve the Lighting
The productivity and comfort of your employees and clients largely depends on the lighting. Too much brightness or dim light causes discomfort. Professional lights like energy efficient bulbs are better for offices than wall lamps. However, you can install wall lamps and small chandeliers in the meeting room to add royalty and confidence. The cost of lighting ranges from $95 to $350 for small offices. Consider energy-efficient lights to save the cost of bills in long run.
Make Windows More Functional
Replacement of windows is beneficial only if you make them more functional. Energy-efficient windows cut the electricity bills up to 35% per annum. Tinted energy-efficient windows reflect the dangerous UV lights but allow healthy sunlight to enter the workspace. These windows also improve the brightness in the rooms and reduce the requirement of artificial light. Installation of the simple windows costs around $350 to $750. Installation of energy-efficient windows is a little expensive than simple windows but it is also one time investment, and ranges from $650 to $1450.
Furnishings and Renovation Items
The cost of furnishings and renovation items completely depends on your choice. You can cut this cost up to 100%. However, furnishings, decoration, and renovation items are important to make the workplace a livable and more functional area. Average sized shelves cost from $250 and more. The desks cost from $450 and above.
Budgeting According to the Room Size
Remodeling of the entire office space is important for professional touch. However, you can reduce the costs by remodeling the important areas only. An office from 200-300 sq-ft space requires at least $850 or more for remodeling. A 400-500 sq-ft office requires at least $1,500, and a 500 sq-ft office requires at least $2000 for remodeling.
Measure the total area of the office and divide it into high-priority and less-priority areas.
Note down the required items of remodeling along with their costs.
Calculate the total estimated cost of remodeling.
Compare the cost with your estimated budget. If the total cost of remodeling is higher than your estimated budget then re-check the requirements of remodeling and cancel out the less-required items.
Calculate again to estimate the total cost of remodeling.
When preparing the budget, make sure to add at least 35% extra cost as a backup of your project. Remember that office remodeling is an occasional project and cutting out less-prioritized items may make you suffer a loss to some extent. Therefore, always prepare the budget carefully and re-check it as many times as possible to finalize a foolproof budget plan. For more information and consultation on office remodeling, contact us today!