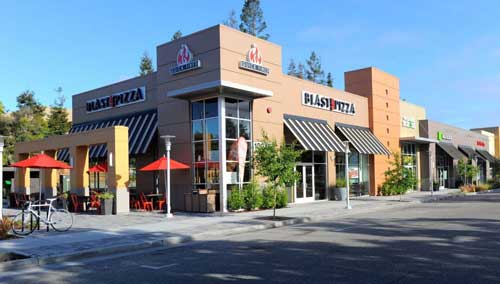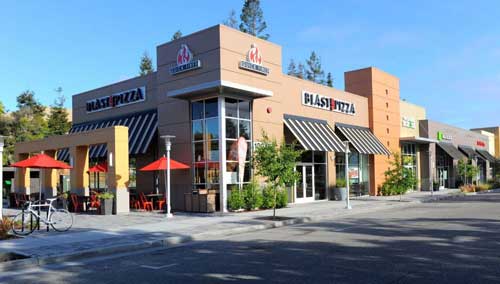 Highlights
Completely rebuilt shopping center after fire had destroyed previous property
Efficiently navigated complex planning and entitlements process to create a dynamic new retail center under Cupertino's Heart of the City Specific Plan
Constructed sleek, stylish low-profile buildings, then worked directly with national tenants to complete high-quality tenant improvements on schedule and on budget
With 95% of the center leased, listed project for sale less than two years after groundbreaking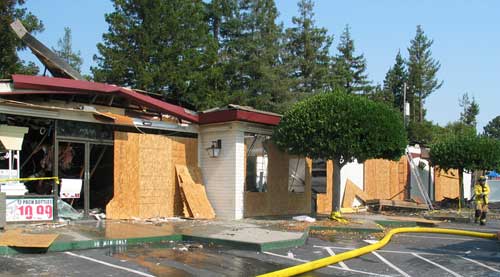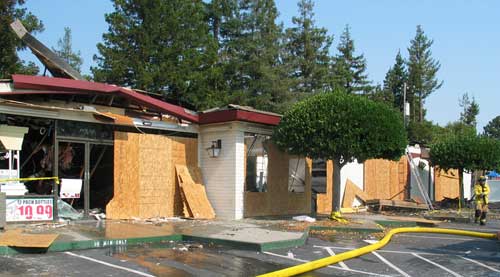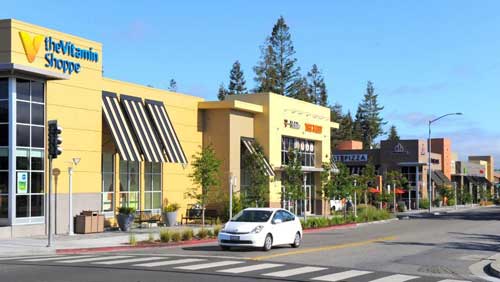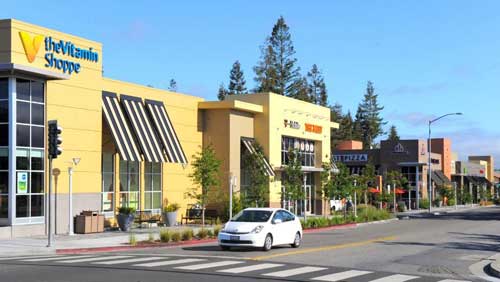 In a flash, it was over. Cupertino restaurant Bombay Oven and neighboring businesses, including a 7-Eleven and other retail stores, were destroyed in a fire in July 2008. For the next five years, the site sat mostly vacant until developer Borelli Investment Company completed the arduous planning and entitlement process and obtained the City of Cupertino's approval to build a sparkling new retail center.
Challenge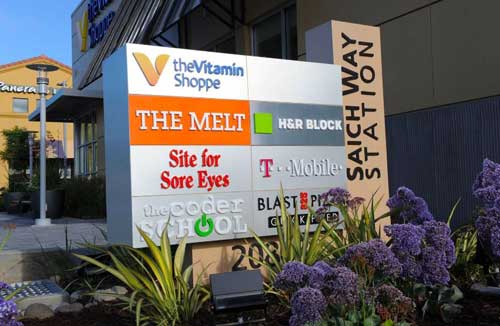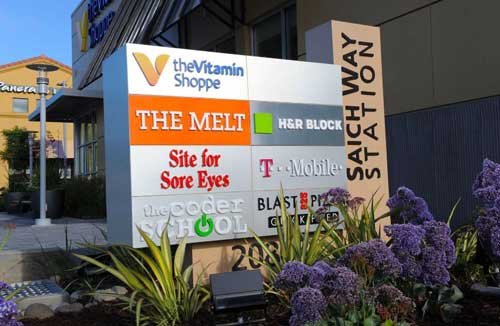 Cupertino is one of the most desirable cities in Northern California. Recognized for its outstanding public schools, parks and neighborhoods — and corporate home to Apple Computer— the city attracts residents and visitors from around the world. Recently, Cupertino adopted the Heart of the City Specific Plan, designed to create a greater sense of place and community identity along the Stevens Creek Boulevard corridor — resulting in positive and memorable experiences for residents and visitors alike.
The Saich Way property with the burned-out shell consisted of two narrow parcels fronting Stevens Creek Boulevard between Target and a Whole Foods store. Borelli Investment Company worked closely with city officials for many months to handle the entitlements required and obtain approval to expand the strip mall into a completely new, 15,650 sq. ft., two-building retail center at 20803 Stevens Creek Boulevard.
Solution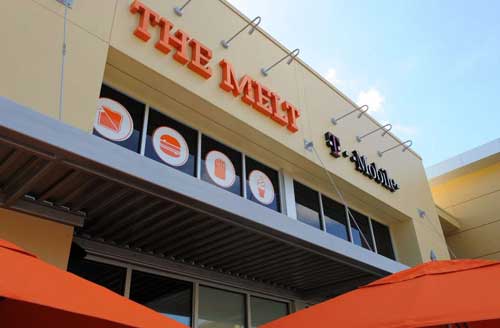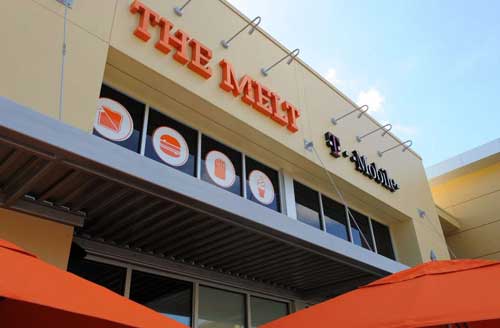 General contractor SiliconX Construction built an attractive, modern retail center with a low roofline, broad storefronts, stylish awnings, modern colors, and ample glass — making it a perfect fit for an upscale location. The center exceeds Cupertino's standards for a pedestrian-oriented, environmentally conscious design. Saich Way Station features paved-stone walkways, benches and outdoor seating areas, plus bicycle racks — with abundant lighting and landscaping offering an inviting stroll for shoppers. Among the California Green features are a sophisticated drainage system that contains all runoff on-site. There's also plenty of parking at the door in an oversized lot shared with neighbors Peet's Coffee & Tea and Panera Bread.
SiliconX handles custom tenant improvements
As leasing progressed, SiliconX Construction was called upon to handle tenant improvements at the center. This included:
One small retail unit remains to be leased in the center. SiliconX Construction was part of an impressive team, which included FCGA Architecture as architects, HMH as civil engineers, and Randol Mackley of SRS Real Estate Partners as broker. The needed $6.4 million construction loan was provided by Heritage Bank.
Results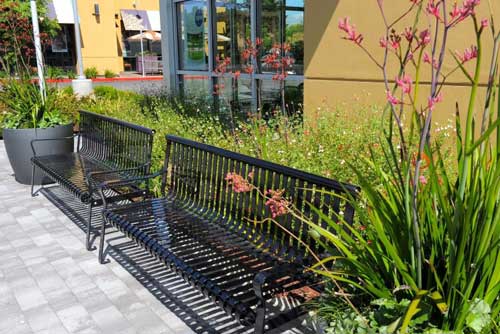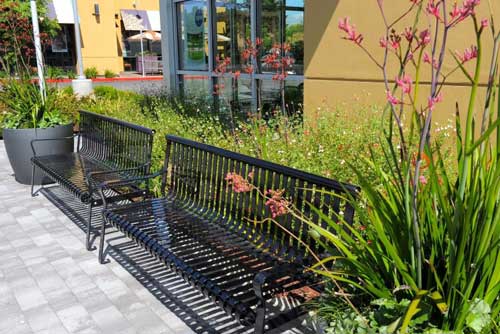 Construction of the 15,650 sq. ft. shell began in the summer of 2014 and was signed off in early 2015. Vitamin Shoppe was quickly brought in as anchor tenant, with other retail firms following. SiliconX Construction not only completed the two buildings on time and on budget — but was also able to respond to the needs of retailers and finish all tenant improvements to each store's custom specifications — while meeting tight deadlines for critical openings and effectively managing construction budgets.
From a design standpoint, the shopping center is a perfect fit for the affluent retail corridor along Stevens Creek Boulevard. Tenants have been pleased by the volume and quality of foot traffic attracted from the 30,000 vehicles that drive past the center daily.
With leasing 95% complete, in early 2016 the owners were able to list Saich Way Station for sale through the widely respected real estate brokerage firm, Marcus & Millichap. Interest has been strong from potential buyers around the globe.
"Saich Way Station is an ideally located retail center in a city with a pristine international reputation," said Tom Purtell, chief operating officer of Borelli Investment Company. "We're pleased to have been able to work with Cupertino to meet the city's high standards for development – while offering our retail tenants a great shopping environment."