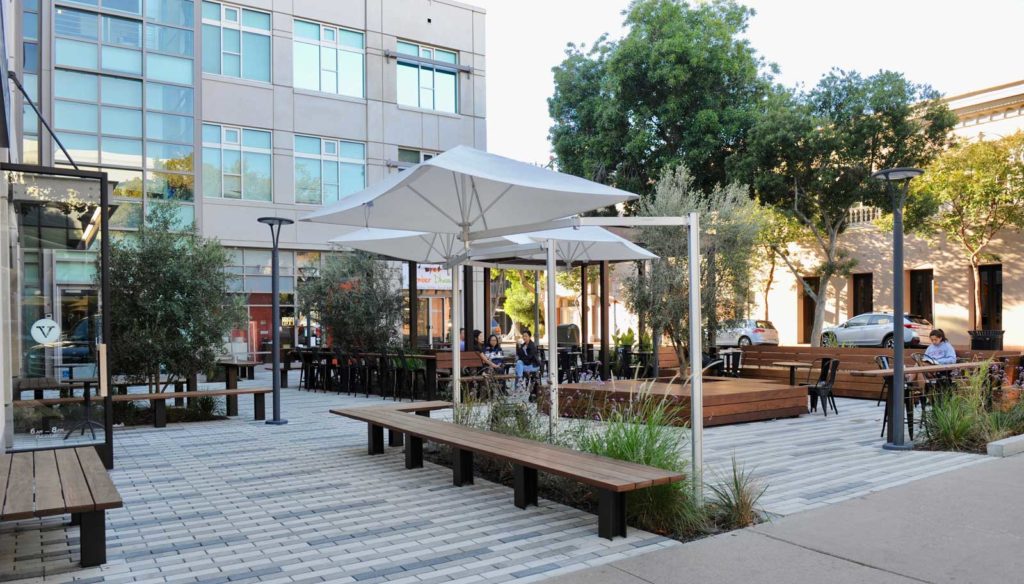 Highlights
• Renovated a 3,000 sq. ft. public plaza in the heart of downtown Palo Alto's bustling shopping district
• Blended old and new — with a modern design incorporating patterned permeable pavers, cedar benches and decking with extensive landscaping
• Met the challenges of working in a high-traffic location with building material deliveries limited to the hours of 8 a.m. to 5 p.m.
• Completed all work on schedule to the highest quality standards
Palo Alto is a charming town that's alive at all times of the day and much of the night. Residents and visitors stroll the sidewalks, stopping into a wide variety of retail establishments, cafes and coffee shops, bookstores, art galleries, a movie theater, and high-end restaurants — enjoying the ambiance of a highly pedestrian-friendly city. With the goal of catering to shoppers, diners and entertainment-seekers, the city identified a public plaza at 150 University Avenue that was long overdue for a major facelift.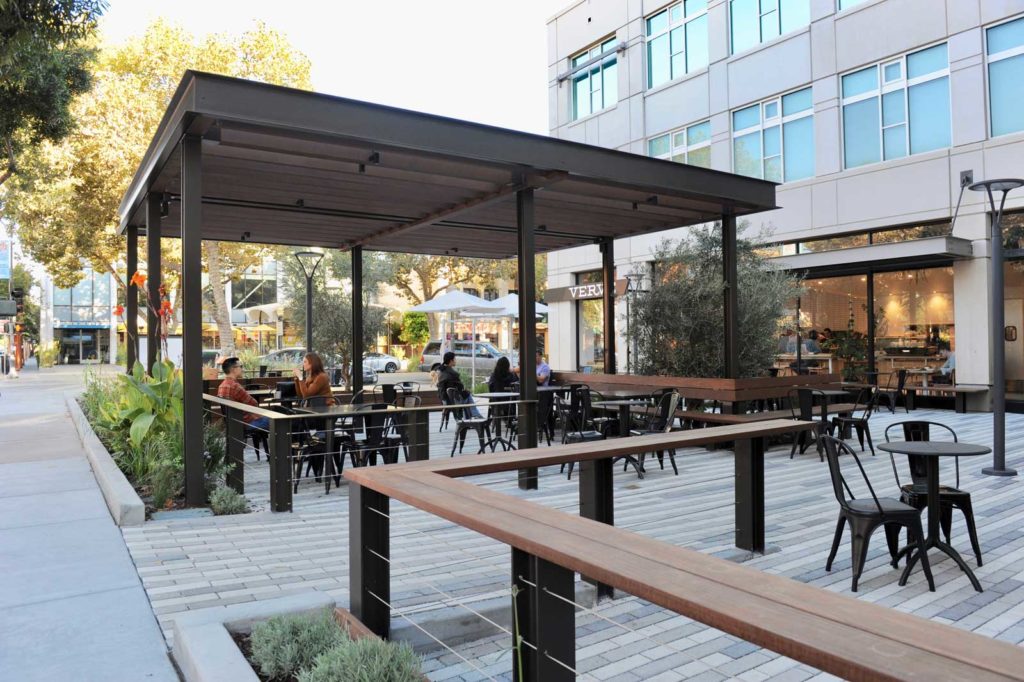 Challenge
The 3,000 sq. ft. plaza is bordered by Amber Dhara, an upscale Indian restaurant, and The Verve coffee shop. Its location on one of the busiest thoroughfares in the city also presented some of the biggest challenges for SiliconX Construction. Getting building materials in and out was an issue, because this could only be done between 8 a.m. and 5 p.m. — impacting the schedule. In addition, the very public location meant there were a lot of interested passers-by — including helpful building department personnel who occasionally dropped in to check on the progress.
Solution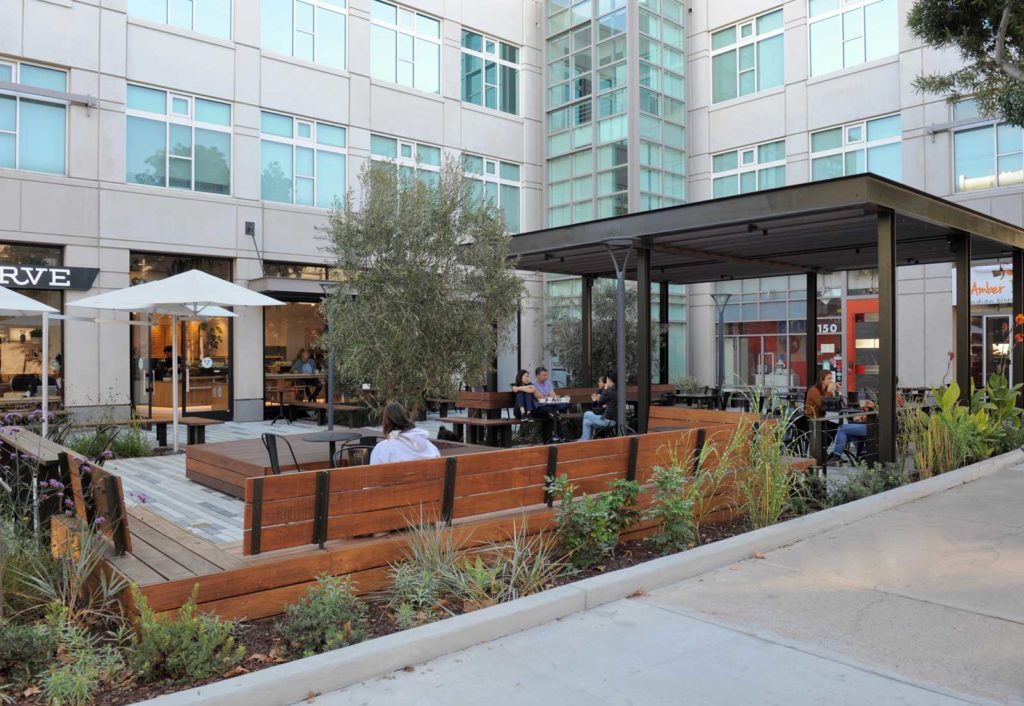 Working from a distinctive modern design, SiliconX completely transformed the plaza with permeable pavers laid out in an intricate pattern, rich wood seating areas with benches and decking built from long-lasting, weather-resistant, virtually knot-free Western red cedar, an overhead trellis, aircraft cable barriers, and extensive LED lighting both above and at ground-level to create an inviting environment for evening activities. A drainage system was installed beneath the pavers, and all the lighting is on a programmable timer for maximum energy efficiency.
Working with a landscape architect, SiliconX surrounded the plaza with shrubs and plants, as well as several specimen-size fruitless olive trees — watered with an automated irrigation system. The finishing touches included several covered seating areas as well as high tables for diners or simply for gathering with friends.
Results
The redesigned plaza now stands as an inviting public space for people in downtown Palo Alto to gather for food or conversation. SiliconX Construction was able to meet the challenges of completing its work to the city's high standards on time with an extended schedule.