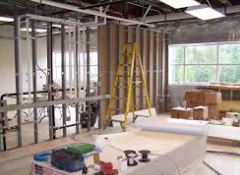 The overall success of your business will be connected to its location. Even businesses developed with good ideas suffer when they are built in the wrong area. There are many things to consider as it relates to the location for your restaurant, retail store, accounting firm or any other business. Contractors are experts in various parts of the building industry. These professionals can provide owners with assistance in choosing a location.
You should want your business to be built in a fertile portion of the city. This means an area where business is being conducted in diverse industries. At the same time, closeness to shopping, schools, financial institutions is encouraged. Your contractor will help you to build a commercial property that is functional and visually appealing. It is important to also attract customers to your specific shop or store.
Proximity to Residential Areas
There are many good reasons to establish a new business near a residential community. These are potential customers or clients on a large scale. Here are some of the most popular businesses in close proximity to these areas:
Banks
Restaurants
Grocery Stores
Doctors' Offices
Shops
Your contractor can help you to choose a great location for your particular business. This is true whether you are adding to a chain or starting an initial store. These professionals take your business ideas and goals into consideration. They are able to evaluate existing buildings, offices and land sites.
Near Other Businesses
In a portion of town where other businesses have been successful, there is already a welcoming population. It is easier to attract shoppers who are already dedicated to a given locale. Contractors know this because they work with different types of business owners all of the time. Their knowledge of diverse industries could prove important to your construction plans.
Once you've selected the right location for your business, you can start to advertise. Securing materials that showcase address, contacts and other details is critical to this process. Keeping professional relationships with contractors is essential to maintaining your building. Repairs, additions and expansion projects can be done efficiently down the road with experts who are familiar with your business goals.
Contact us today for more information!