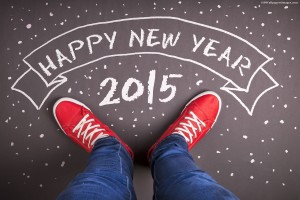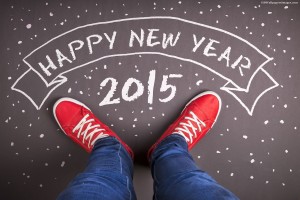 Making New Year's resolutions is a popular way to ring in the year each January. People all over the world commit themselves to doing things differently and making positive changes in their lives, be it working out more or eating junk food less.
Facility management is no different. No matter the size of your facility, there are likely areas in which you can improve day-to-day operations. Here are some New Year's resolutions you may want to consider after you sing Auld Lang Syne.
Clean up your reporting
Reporting is one of the most important parts of managing operational efficiency. Accurate and accessible reports can lead to greater precision when it comes to making, managing and updating operational budgets, which can translate into more savings as well.
Larger facilities especially may experience greater lag time between on-site repair staff and the updating of work orders and maintenance reports. Fortunately, the days of pen and paper record-keeping are all but over. The continued development of facility management technology, has streamlined the reporting aspect of building maintenance. The Web-based functionality of such services can offer real-time reporting, request-for-proposal management and updated life cycle information.
Increase maintenance mobility
Mobility is key for staying on top of mounting planned maintenance operations. With larger or multi-building facilities, unchecked repair jobs or delays in reporting can amount to less efficient operations and budget planning.
CMMS technology has co-evolved alongside mobile and handheld hardware to give facility managers and repair teams the ability to respond to emerging maintenance concerns while onsite, without having to return to an office to input data into a single centralized service. The less time repair teams spend running back and forth between facility management offices and maintenance sites, the more effectively they'll be able to keep up with emerging repair jobs.
Focus on prevention
As the old saying goes, an ounce of prevention is worth a pound of cure. In the world of facility management, this translates into an operational focus on preventive rather than corrective maintenance. Centralized building management technology can help in this regard, by providing real-time tracking of repair requests and equipment status.
Buildings.com also recommended that facility managers increase the frequency of standard audits and inspections of essential infrastructure.
Sustainability is the way forward
Facility management is no longer just a field centered around maintenance. Standards from industry and federal governing bodies such as LEED, ASHRAE and ENERGY STAR are placing increasing importance on initiatives such as green energy and sustainable building design and construction.
New building construction should be undertaken with an eye to sustainability at every step of the process – from design to construction. One important consideration pointed out by Buildings.com is understanding the difference between products and services that are "green" and those that are "sustainable." Chemical agents and cleaning products may be considered "green" due to their composition, but that doesn't mean they're automatically safe as well. Sustainability is an overarching process that works toward continued facility operation, including safety for all occupants.
Prepare for the skills gap
The next several years may see a sharp decline in the number of facility management professionals active in the field. As the current workforce moves closer to retirement age, administrators may find themselves facing a greater demand for maintenance staff than the current job market can supply for.
Facility administrators can begin to counteract this now by revising their training programs to incorporate the new skills and technology that are rapidly becoming an integral part of the field.